Leasing Testimonials


Working with iAnglo Auto was a great experience. The level of customer service I received was not only good for Israel but better than what one can expect in the USA! They helped every step of the way, from researching what car would be best for our family's needs to facilitating various bureaucratic pain points along the way (ie. insurance, licensing, etc). If you're looking for a car, and need a partner in the process...iAnglo is a great option and one I highly recommend.
Jonathan Schwartz, Pardes Hanna-Karkur
---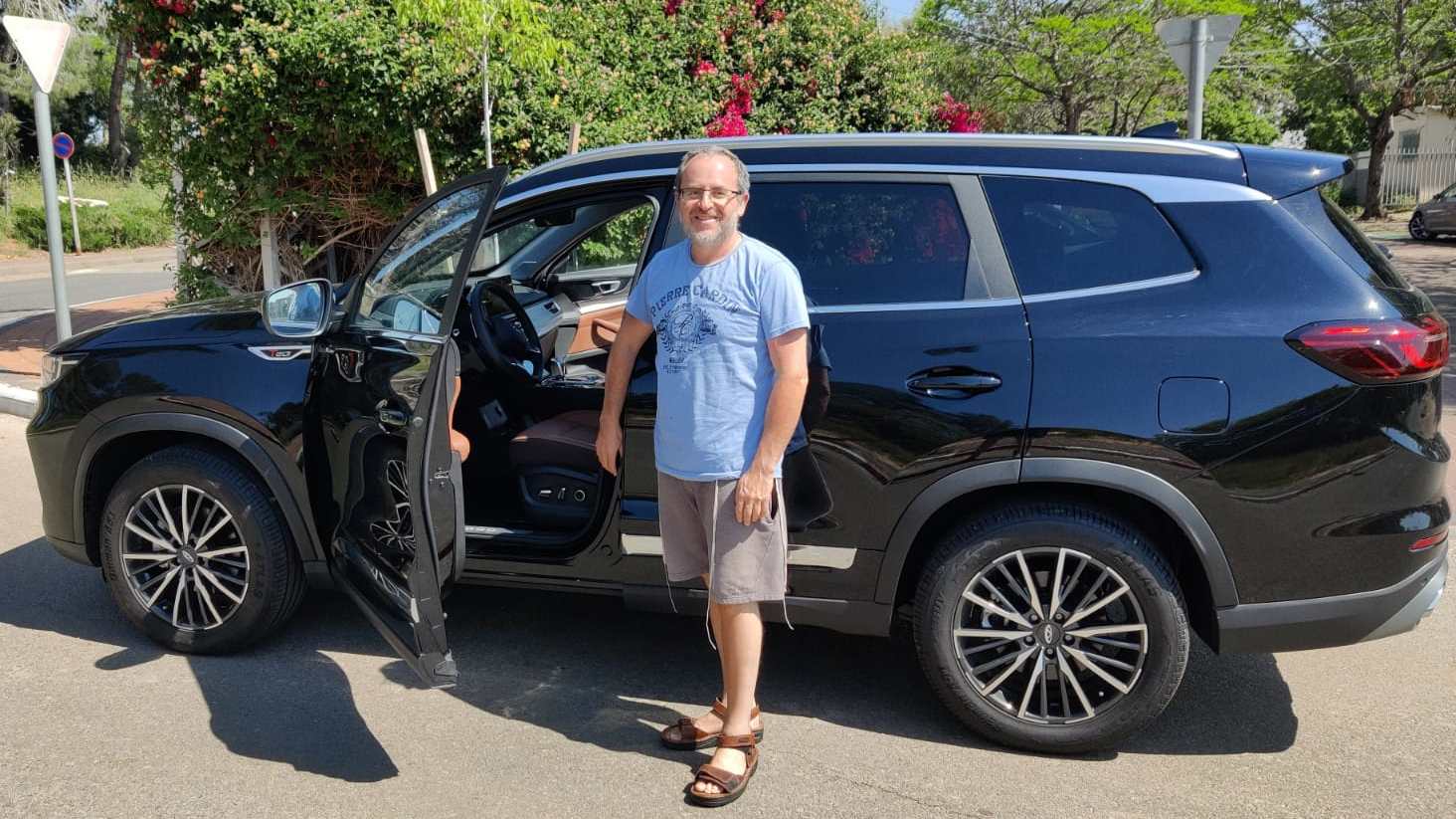 I was very apprehensive of leasing a car in Israel for the first time. I was afraid of the complexity and paperwork.
Hezy from iAnglo made the process so easy and stress-free from selling our old car to delivery of the car.
I highly recommend the service and can't praise iAnglo enough.
Lance Richard (Tel Mond)

---
There are certain things in life that we will always remember. There are instances where someone or something really impressed us greatly. It is for this reason that I am expressing my sincerest thanks to Hezy BenTzur of iAnglo Leasing. I am truly amazed at Hezy's extraordinary understanding of vehicles and his vast knowledge of how cars operate. When it comes to assisting his customers Hezy does so with such extraordinary care and responsibility. It is truly commendable that Hezy' has dedicated himself to educating the Anglo community here in Israel to make the right decisions regarding cars. In addition, Hezy BenTzur's  pleasant personality together with patience, great communication skills and professionalism make him the ideal person to deal with.
Thank you Hezy for steering people in the right direction! With gratitude to you for helping people achieve their goals and live their dreams with peace of mind!
Nava Greenberg, Jerusalem

---
Working with Hezy and the iAnglo team was a blast! Hezy was like my personal car-buying fairy godfather, helping me find the perfect vehicle that fit my needs and my budget. And when my old clunker of a car decided to quit on me just before my new ride arrived, Hezy was there to save the day and make sure my old car was towed, serviced and sold. Now I'm cruisin' in my brand new Hyundai i10 and loving every minute of it. If you're in the market for a new set of wheels, I highly recommend checking out iAnglo. They're a friendly and professional team that'll make sure you get the car of your dreams (and not a lemon).
Uri Kelman, (Ashkelon)
---
I have worked with the team at iAnglo for a number of years, and I cannot recommend them highly enough. They are thoroughly professional, and their many years of experience informs everything that they do. They are focused on the needs of their clients, and they consistently anticipate problems in order to resolve them before the problem can affect their clients. They always make an extra effort, communicate fully, are very client friendly, and always go above and beyond to make leasing or buying a car in Israel as easy, simple, and stress free as possible.
They consistently deliver more than I expect, and on a personal level, it is always a pleasure to deal with them. Having people like them who understand both our expectations coming from North American or the UK, as well as knowing the norms of the Israeli automotive sector, and who effectively bridge the two seamlessly, is invaluable.
Working with the iAnglo team will make your life easier, just like it does mine.
Sheldon Shulman, (Modi'in, Ramle, Rehovot area)

---
Even though I have lived in the land for a number of years, it is sometimes difficult for me to transact business here because my spoken Hebrew is often not up to the task. Leasing a car, rather than renting one short term, or purchasing one, requires the ability to read and understand what are often complex contracts. 
Hezy and Tamara made the process transparent and understandable for me and easy to transact. Whenever I had questions, they were always answered adequately and courteously either the same day, or within 24 hours. 
I am pleased with the vehicle and would highly recommend iAnglo's services to English speakers who are looking to lease vehicles long term in Israel.
Michael Gertsman, Nahariya 
---
"Thank you" to the iAnglo Auto Association team. It is a pleasure to say "Thank you" to Hezy, Tamara, and the whole team for the advice, guidance, professionalism, and patience in helping us work through the decisions: whether to buy, lease or rent, how much to pay, which car, and what arrangements. Your good help continues even after the car has arrived (which we love). I'm not used to having someone encourage us to call with any question we have, and we have! You always respond quickly, and you made us feel comfortable through the entire process. Did I mention patience?? That deserves a big "Thank you".  
Joel Blumen, Gan Yavne. 

---
Marc Provisor, Shiloh
Security consultant for Judea and Samaria 
---
My name is Jeffrey Cantor, I'm an Oleh Hadash from Upstate New York. I had never intended to own or lease a car when I made Aliyah three years ago, but my situation changed and I needed reliable, affordable transportation.
I've owned or leased cars for more than fifty years while living in the States, and knew all the ins and outs. However in Israel, it was a different story. Didn't know Hebrew yet, could not understand the contracts and really had no idea how things worked here.
If I remember correctly I learned of iAnglo on a Facebook thread. So I checked it out. From my first conversation with Hezy BenTzur, I knew working with him and Tamara was the way to go.
Everything was open and upfront. He answered all my questions, was extremely patient, and put absolutely no pressure on me to do business with him. How refreshing! When I decided that leasing a car was the way to go, he took care of me throughout the entire process.
Being an Oleh Hadash the leasing company was reluctant to give me a lease. Hezy went to bat for me, and spoke with the owner of the company to find agreeable terms so I could get a car.
I wasn't sure which car I wanted so he arranged for me to test drive a couple cars, brought to my door! When I chose what I wanted, the leasing agent came to my home to have me fill out the necessary paperwork. I was very reluctant to sign a lease I could not read, so Hezy provided a copy in English to look over. The entire process was seamless and I didn't feel like a "friar".
After delivery and over the entire lease term, Hezy and Tamara we're always available to answer any questions and help out. I got a ticket and didn't know what to do. They were there to walk me through it. One year my car license was due and l never received the form in the mail. I didn't realize it until three days before it expired! One call to Hezy and he put things in motion so I could renew before it expired.
Again let me emphasize he was so patient, always got back to me right away, and never made me feel foolish with all my questions! He asked nothing in return . True service after the sale, which is rare in this country I love.
I asked to write this testimonial, because having a sales and business background, the concern and care he provides to ensure you have a good experience, I recognize as being truly outstanding!
If you would like to contact me for more details on my experience with iAnglo, feel free to email me at jeffreykcantor@gmail.com.
Welcome home to Israel!
Jeffrey Cantor Shefayim

---
When we moved to Israel and made Aliyah over 2 years ago, the prospect of navigating the car process seemed daunting. The iAnglo team made it manageable and helped us each step of the way. They are prompt, courteous, and incredibly professional. I couldn't imagine what the experience would have been like without their invaluable assistance.
Ben Greenburg Modi'in
---
"Hezy and company delivered exactly what was promised: American service, great value, and an effortless process. I can't recommend him highly enough."
Judith Pieprz , Kfar Saba
---
I want to express what a positive experience I had with Hezy over the past few weeks while trying to decide what car to take next. My current lease is almost up, and I was now looking to lease a smaller car. I consulted with Hezy, and he recommended the best option for me in the current leasing market, given my personal needs. Hezy answered all of my questions with honesty and great patience, and with clearly lots of knowledge in the Israeli car market. In the end I decided to purchase and new car, and even though I am not leasing again right now, Hezy called me and advised me on what to look out for when purchasing a new car, even though it is not through him, displaying real care. I strongly recommend iAnglo Leasing - their personal and genuine approach is a welcome experience!
Shlomit Becker Michelson, Tel Aviv area
---
We have just leased our second car through iAnglo. Words cannot begin to express how helpful and simplified they make the process of leasing a car. "Simplified" is not a word we would normally use as Olim chadeshim however, they help you navigate each step of the way. Hezy has always gone above and beyond for us. We highly recommend IiAnglo to anyone wanting a car, even if you have never leased before. Thank you for all of your amazing guidance!
Tammy & Dani Denny, Ma'ale Adumim 
---
Swapped my lease-ended Kia Picanto for a new Chevrolet Spark - insurance, lics, and all done as quickly and pleasantly as humanly possible. Thanks!!
Rochelle (Bunni) Fisher, Modine
---
When my daughter made Aliyah, Hezy was in touch with us starting months ahead of time to handle all her automotive needs. He took many calls and emails from us, answered endless questions, and educated us on all the information relating to acquiring a car and driving in Israel. He arranged a rental car for the first 2 months after her arrival, and arranged for the lease of a beautiful car after that. He was always available and very generous with his time.
The "icing on the cake" came when my daughter decided to return to the US. Hezy again worked with us and with the leasing company, helped us to terminate the lease early (definitely not recommended), and got us the best refund possible for the unused time. He always worked extremely hard on our behalf.
I would recommend him and his company to anyone needing assistance with automotive matters in Israel. I would never consider working with anyone else. Hezy is savvy about working in Israel but has a very American sense of great customer service and responsiveness.
Michael Samuels, Abroad
---
Hezy and his amazing team have really been so helpful throughout our long process of leasing a car, and they continue to be there for us in so many ways.  Everything is taken into account, clearly laid out in writing and by phone.  They are happy to help and genuinely caring, patient, responsible and reliable.  
Working with Hezy and co. was what enabled us to get a car with peace of mind--we really recommend them to anyone seeking a smart and pleasant path toward getting a car in Israel!
Mordechai Twersky, Jerusalem

---
Hi Tamara,
I must thank you profusely for this excellent, excellent service!  You didn't miss a beat; whatever you told me to do was correct.  For a minute there, I forgot I was in Israel.
Thanks again, and best to Hezy.
Eddie Abramson, Jerusalem
---
I knew nothing about cars, but needed to get one as soon as possible. Hezy was wonderful, he walked me through the process and the different options, friendly, knowledgeable, and answered all of my questions. Tamara was also great, responsive and always helpful. Strongly recommended.
Naomi Kaminsky, Tel Aviv
---
Just wanted to thank you guys again for an amazing experience in leasing a car shortly after I made Aliyah. You made the process smooth and simple form all the questions I had even before I made Aliyah to after I drove off with my new car. You were always available for all of my questions regarding the lease even helping me out coordinate all of the insurance bureaucracy which is hard to deal with in a new country. Thanks again you made my landing after Aliyah even softer that I knew I didn't have to worry much about getting my car all set up. 
Jeffrey Klayman, Jerusalem

---
Great and friendly service. Easy to work with and amazingly quick response time. Great customer service and a great car! Thank you!
Adina & Yehuda Rothner, Gush Etzion
---
Thank you so much for facilitating the leasing of my beautiful new car. I can't imagine what I would have gone through trying to do it all alone without your help. As an oleh chadash less than one year, I'm still learning the ropes as far as life in Israel goes, and with so much to learn, any little bit of help is greatly appreciated, and what you helped with was considerably more than just a little thing. Your team were always available to answer questions, and your follow up help advising about toll roads, etc. was most helpful. 
Best of luck and continued success in your work!

Moshe Haber, Tzfat

---
"Getting a car for our daughter who lives 8,000 miles away was stressful until we were introduced to Hezy. He was very patient, and answered at least a hundred questions about a process that's dramatically different in Israel than it is in the U.S. In an industry known for fast-talking hustlers, Hezy showed us that the 'i' in iAnglo must stand for integrity. The end result was a really nice, safe, reliable car that met our daughter's needs at a fair price. She's happy and so are we! Thanks Hezy!!"
Michael and Debra Laskow - Los Angeles, CA

---
I just purchased a two year car lease and Hezy at iAnglo auto association helped throughout the process from beginning to end.  With Hezy, you have a personal agent working with you who is available at all times of the day or night to answer questions relating to the lease/purchase of a car and car questions in general. It is rare to receive such professional and available customer service and I highly recommend iAnglo auto association for anybody who is even considering leasing/purchasing a car in Israel.
Alisa Bodner, Jerusalem
---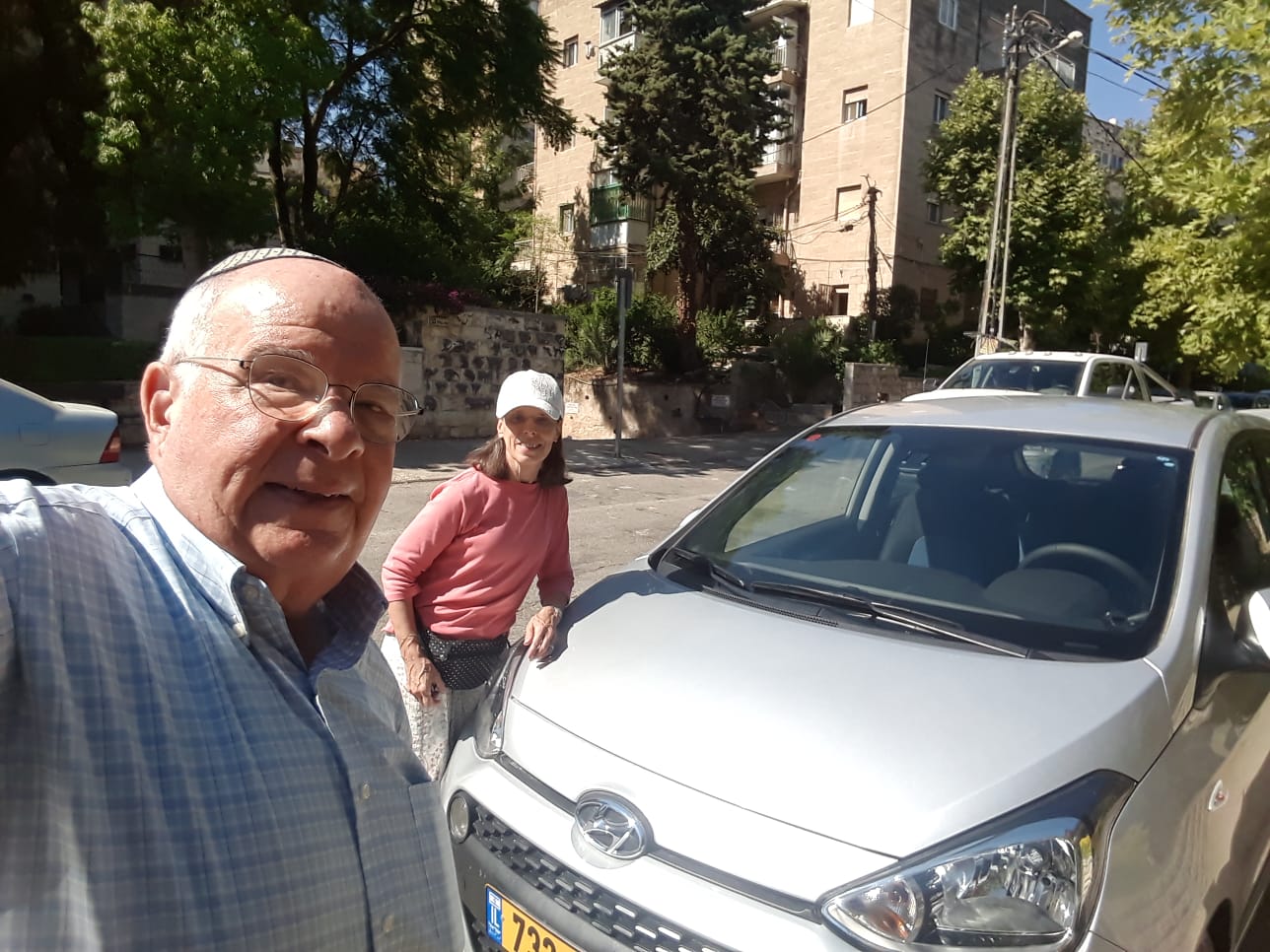 I've been here since 1985 and suffered through several car purchase and sales nightmares in Israel.  Also I have had bad experiences with many of the leasing company "start-ups" here.  When Menucha suggested we join your webinar sponsored by Nefesh b'Befesh, I was MORE than skeptical. One hour later, I was a believer, and now a satisfied customer.
All the best Y'all,
Roy & Menucha Saslow, Jerusalem
---
"My experience with Hezy and iAnglo has been extremely pleasant, with no headaches whatsoever. Hezy has been at my disposal for anything I needed or any questions I had, and I must say I had a lot of questions. For anglos (or anyone really) this is the way to go. Smooth, no misunderstandings, no miscommunication, just plain and simple, you get what you pay for. Highly recommended. Thanks Hezy."
Again Hezy thanks alot for all your work. 
Shragi Russell, Tekoa
---
Navigating the options of car leasing in Israel is even more challenging than navigating its streets and highways. Hezy makes the ride smooth and comfortable.
Thank you Hezy!
Shalom Berger, Alon Shvut
---
Hezy, 
I wanted to thank you so much for all the invaluable advice you gave us on car leasing and purchasing in Israel. Given the market and laws are so different to the UK, your honest, practical and transparent advice was something we will always remember and I would be delighted to recommend you to others.
 Neil M, ( London)
---
I wanted to put in writing how happy and appreciative we are for all your help and guidence with our recent car lease, as we are new to the country and with very limited language your knowledge and service is amazing and very reassuring, we would have no hesitation recommending you and your company now or in the future.
Thank You
Ian, Ra'anana
---
Service at it's best! - I've lived here for years and my spoken Hebrew is fluent, but even so, I preferred to have someone with the same language/outlook to guide me through​ what's a major deal in Israel:
"The Car" - From the get-go, Hezy answered all of my questions, returning promptly to my (many) calls. No hassle, no pressure, no pushing me into a deal.
I finally took the plunge and opted for an American styled closed contract, which meant that I didn't feel committed to a life-long relationship with an agency (I could opt out after 30 months), and wouldn't have to worry about car market values in another 3 years - as I already know exactly how much i'll need to pay if i decide to buy the car.
Once I decided to sign on the dotted line, he'd contact me now and again to make sure that everything was going smoothly. 
The contract signing and explanation of terms and payments was done without rush (with an English speaker on hand via phone in case I needed any explanation of the details).
This is the level of service all companies should aim for - and that customers dream of!
When I lease or buy my next car I won't bother looking elsewhere - this is a no-brainer, I'll be back with iAnglo.
Thanks Hezy!
Avril (aka. Ceshire Cat), Jerusalem

---
I recently leased a car through iAnglo-auto–association.  From the moment I contacted Hezy BenTzur to inquire about leasing a car, it went so smoothly.  I am living in Israel 26 years and do not recall such service and promptness.  To be able to speak English throughout and understand everything without strings attached was worth it all.
I highly recommend
Lisa Rubin,  Shiloh bloc

---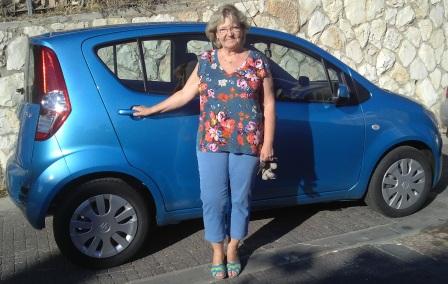 I was confused & scratching my head...I was worried & wiping my brow...My old car was failing...   :O/   ....How would I finance a new car?... 
My cousin found iAnglo's site "on the net", so we began inquiries & 3-way calls, crossing trans-continental cultural bridges & accommodating 8 hour time zone gaps between my cousin & POA in Franklin, Tennessee, USA, Hezy & me in my Beit Shemesh home. 
I'd always purchased my cars outright, & "never knew" from leasing. My cousin had no idea of our Middle Eastern life & business experience. Hezy was "the soul of patience"!--as he explained & re-explained, emailed, & charted what was to us, "uncharted waters*" (*you'd think I was buying a boat! :O) ! He reassured, & advised, & went through it all again, until we were calm, informed, & ready to lease. 
There were tactical snags with the sale of my old "taranteh" car & with dealer-delay on delivery of my new car. Tuning to Hezy, instead of the usual excuses & "non-treatment" that 40 years' life-in-Israel experience had conditioned me to expect, face, & deal with... Hezy courteously & professionally took immmmmmediate control & action to correct the snags & make sure the solution was carried out completely. 
I fully expect to return to Hezy  "next-time"! He was skilled, courteous, patient, efficient, & amiable*(*despite his silly silly jokes!  :O) 
I'm extremely pleased with my new Suzuki "Splash"!--& I recommend Hezy unhesitatingly!
Carolyn Burns, Beit Shemesh
---
We just leased a car via Hezy BenTzur at iAnglo Leasing and we have been satisfied with the whole process.  From an explanation as to lease details to comparisons of the cars themselves all the way through to delivery, Hezy has been professional and friendly.  He knows the business in Israel and can help navigate the bureaucracy.
We highly recommend doing business with him.
Ira Slomowitz, Kfar Saba

---
We just wanted to thank you for being so helpful, informative and easy to work with. (Feels like we were living in America dealing with Americans! :)) Looking forward to working with you in the future. 
Simcha and Racheli Schwartz, Jerusalem
---
In today's world, it seems time becomes more elusive and more precious every day. Finding that hour or two to attend to one's own affairs becomes increasingly difficult ... especially when you are self-employed. Time is money and downtime means lost money! As a result, one's personal needs get pushed to the end of the list.
I had thought about getting a car for a couple of years, but simply never got "around to it". The thought of even beginning the process was daunting! "I am building a new business, I can't take that much time right now," I would think to myself. Then each time I had to travel about by bus or taxi trying to attend to business matters, I would become stressed by the amount of time public transportation was taking. It was a no win situation.
Finally, I decided to make the time to look into getting a car again. I had always had wheels from the time I was sixteen, but for the eleven years since making aliyah, I had been wheel-less. I had almost forgotten how freeing having your own vehicle can be. Looking into my options, I decided to lease, not to purchase. After all, I could buy out the lease at the end of the term if I really liked the car. Friends of mine had leased the year before from Hezy Ben-Tzur of Ianglo Auto Association, and I knew they were pleased with both the service and their car, so I sent an inquiry email via their website.
Never has purchasing a vehicle been easier. In fact, with the exception of a morning trip to Tel Aviv to view a wider selection of available vehicles, the only other time I left my office was to go out to the street to receive my shining new Mazda2. The advice on makes, models, mileage vs intended usage, and any other question I asked, was great. The price was great: A reasonable down payment and affordable monthly installments over 30 months. My new car arrived all registered, with gas in the tank ... all I had to do was get in and drive! Even the insurance was coordinated via Hezy and one of his associates. Service with a smile, to my door. Total downtime from billable hours was all of three hours total, and nearly one of those hours was invested in trying to make up my mind which car I wanted. After all, I had not had an automobile for the past eleven years and driving in Israel is not the same as driving in North America!
In short, I could not be more pleased with my new car and the ease with which having this car became a reality. Being a non-fluent Hebrew speaker in Israel and negotiating significant purchase transactions can be daunting. Hezy Ben-Tzur and the Ianglo Auto Association alleviate all these concerns. Never has acquiring a vehicle, new or used, been easier ... and having grown up in a family of car dealers, I have owned many vehicles in my life. Iangle Auto Association, you have my most ardent recommendation.
Ashirah Yosefah, Jerusalem
---
We are very grateful to have had help from iAnglo Auto Association in finding a very nice car. Hezy was very kind and answered all of our questions.  He found us just the car we were looking for.  His help didn't stop there.  He negotiated with the car dealer and got us quite a discount. He worked with the dealer to ensure that our car buying experience was positive. We purchased the car we wanted with ease and delight. Thank you Hezy!!
Golosow family, Ramat Beit Shemesh
---
It has been a pleasure for us to work with iAnglo Auto Association and Hezy for the purchase of a new Toyota Yaris. A friend of ours recommended Hezy, so we went through the whole process with him: from the choice of the car model, to the study of the market prices, to finally make a decision on buying new vs. used.
In addition to being always available and eager to explain everything, I would like to point out Hezy's high level of transparency and professionalism. Before having me committed to any payment, he studied the market in detail and verified whether he could meet my financial objectives. He decided to take on the assignment only after being entirely sure that I will benefit from it and be satisfied with the result.
Another point is that as an oleh chadash, it is sometimes difficult to get things done in Israel, as we don't communicate the right way, not being used to the cultural codes. Hezy on the other hand is fluent in how the system works. He has been able to solve in 30 minutes a problem that I have been working on on my own for longer than a week!
I would definitely recommend Hezy for the purchase of a new or used car (have already done so to some friends) and will go through him again for my next purchase!
Nathan Verine
---
I wanted to thank Hezy, and recommend iAnglo Auto Association for helping me navigate the potentially treacherous waters of the Israeli car market.  After a frantic few weeks of trying to figure how and where to buy my first car in Israel, I gave Hezy a call.
He was patient, detailed all of my options and gave me peace of mind. Even if you've been in Israel for a while and think you can go it alone, ask Hezy for help.
If anyone would like a personal recommendation, feel free to message me.
Thank you Hezy!
Sam Harari
---
Just drove home my newly leased car in Israel last Friday morning. The car is awesome - just as awesome as the the service Hezy Ben Zur and his associates provided. Buying/ Leasing/ Selling/ Importing a car can be daunting anywhere - especially in Israel when your unfamiliar with the way things work and your language is limited. Hezy Ben Tzur navigates all the channels for you, always makes himself available, and gives you the information and options to select the best option for you. HIGHLY RECOMMEND! 
David Rubinstein, Kfar Saba
---
We just bought a used car after many years of not having a car. Hezy made the whole process so easy and smooth for us. We told him what kind of car we are looking for, he narrowed-down the search for us, and helped us every step of the way. I am so glad I trusted his advice and would recommend his service to anyone - Anglo or not.
David Friedman, Tzfat
---
Just drove home my newly leased car in Israel. The car is awesome - just as awesome as the the service Hezy Ben Zur and his associates provided. Buying/ Leasing/ Selling/ Importing a car can be daunting anywhere - especially in Israel when your unfamiliar with the way things work and your language is limited. Hezy's navigates all the channels for you, always makes himself available, and gives you the information and options to select the best option for you. 
HIGHLY RECOMMEND!
Eric Solat, Ma'ale Adumim
---
I've read the recommendations posted on the website and agree with every word written. What could I possible add that has not already been stated by Hezy's many many satisfied and happy costumers? Here it is- Hezy, you are the Car Angel!!!
Many many thanks from yet another supremely satisfied new car owner.
Miriam, Ma'ale Adumim
---
This recommendation is not only a show of gratitude to Hezy but also as a favor to anyone buying a car. I'll try to be direct as possible. Hezy is the MAN! There is no second choice.
Hezy was amazingly straightforward and helpful. He worked his tail off to get it done for us quickly and was cool under pressure. And when he says he will do something for you, you can take his word to the bank. Buying a car with Hezy was easy, stress free and more pleasurable than try to buy milk in the Makolet.
We were trying to buy a car for two months and frustrated at every turn. Within 24 hours of finding Hezy he helped us find our dream car and close the deal.
Yirbu Kamoto B'Yisrael!
Tzvi W, Jerusalem
---
Buying a car can be stressful, particularly if you are not well versed in the tech specifications of the car you aim to buy. Thanks to Hezy's generous guidance, this stress has been very much reduced.
Empowered by a perfect courtesy, Hezy shared his professional wisdom with down to earth advice. He provided comparative tables of models to consider, and presented in detail the pros and cons of buying outright versus leasing and then buying. His vast acquaintance with the labyrinth of the Israeli car market and the quality of service provided by dealers and garages has certainly enhanced my confidence in making the transaction for the car of my choice.
If you are thinking of buying a car, and if you are an Anglo and need to speak to someone who speaks your language, I can enthusiastically recommend that you contact Hezy (Hizkiyahu) Ben Tzur.
Hannah Abrahamson Kiryat Ono
---
Dear Hezy,
To say that you are patient and understanding is minimizing how amazing you were at taking me through my purchase of my car. Being that I had absolutely no idea of what type of car I was looking for, you had to walk me through every possible option! You took all the time I needed to help explain each pro and con for every option you thought was worthwhile for me to consider.
After weeks of working with me you found a car in Haifa that fit my needs to the tee. Being that I live in Jerusalem I actually paid a down payment on the car sight unseen just based upon trusting you. Baruch HaShem, I am extremely happy with my purchase. You are truly a caring and helpful individual, there is NO way I could have done this without your expert guidance and direction.
With much appreciation, Celia from J'lem
---
My contact with Hezy began by sending my information to him through his website and I was amazed at how fast he replied. At first I thought he was just a very eager businessman, but soon realized that he was a genuinely caring man. He spent a good deal of time teaching me the basics about the car market here in israel and helping me decide which direction was best for my wife and I.
Our process was a very long one with considerable indecision, and over a period of about 6 months Hezy made himself totally available for consultation, even though I made it clear that I wasn't sure if I would buy my car through him.
It must be said that this consultation was no small thing; Hezy knows the car market like few people do - and the more I learned as I myself researched the Israeli car market using the Web and talking with Israelis = the more my wife and I realized that in Hezy we had found a gold mine of knowledge and experience. In the end we decided not to buy through Hezy because we wanted to buy an older, cheaper car - below the minimum amount that Hezy works with - but even when this became clear Hezy let us know that he would be happy to keep consulting with us.
He warned me of the dangers of working through Yad2 and then rather than abandoning me to the "sharks" he actually continued to guide me through the waters. At a certain point my wife and I started calling Hezy the "Auto Rebbe" because of his rare mixture of genuine caring and humanity with extreme expertise in the world of commerce.
Right up until the end of my car purchase I consulted with Hezy and received guidance that allowed me to make decisions confidently that I otherwise would have done somewhat blindly. Buying a car could have been scary and stressful - but in large part thanks to Hezy - it became rather enjoyable and in the end, very successful. My wife and I realized that we simply owed Hezy a lot and offered to pay him for his time = but he just laughed his good natured laugh and told us he'd been glad to help.
Shlomo and Rachel
---
"We were very nervous contemplating trying to navigate the complexities of buying a 2nd hand car in Israel. Firstly, it took us time to adjust to understand the inflated costs of buying a car here. Having Hezy help us and on our side was really wonderful. He was most patient, supportive and non-pressuring.
Beyond the initial free consultation, he listened to our needs and found us exactly what we were looking for - and within our budget. He supported us through the process, including: sourcing the car, relocating it, arranging for the test and the paperwork for us."
Regards,
Benjy I
---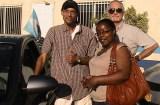 Hello Hezy,
I just want to say what a pleasure it was to meet you and helping us get our first car in Israel. We have only been here a few months but you and your staff where able to help us get the car we wanted on the budget we are on.
The special financing was the sticky part because we where so new here to Israel but in the long run we drove off into the sunset very happy indeed. Once again thank you Hezy for making our travels around Israel a whole lot easier.
Lawrence and Recamleyah, Adam
---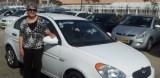 Hezy,
I want to thank you for all your help over the past few days.
I have bought a number of used cars over the years, and always found it such a stressful experience that I would lose sleep, thinking about the choices and wondering whom to trust and believe.
Knowing what payments I could make, you helped me work out what budget I could afford (and didn't let the salesmen try to talk it up!).With you as an unbiased guide rather than a salesman on commission the final decision was easy.
Thanks to your knowledge of the market, we were able to look at cars on Sunday, and Monday to refine the search and make a decision – and on Wednesday I drove away in my car, after it had been checked out, serviced and taken for its road test. Lior was patient, courteous and efficient, explained all the details of the car, and gave me clear directions on how to get back to Jerusalem. Easiest used car purchase ever.
I will have no hesitation in recommending your services to all my friends.
Regards and chag sameach,
Jill, Mevaseret
---
Dear Hezy,
Thank you for your help in finding the right car for me. Not only did you find a car that met my unusual specifications, but you found one well under my proposed budget which I greatly appreciated.
I've always been a little nervous about buying used cars from dealers, but with you negotiating and supervising the deal I knew I didn't have to worry about that, that you would make sure the dealer stood by everything he promised, and you certainly did.
Thank you so much for making the process simpler and less stressful. It was truly a pleasure doing business with you.
Shelly, Shomron area
---
We needed to buy a car and even though we have been thank G-d living in Israel for over 25 years, we had no idea how to start looking. We didn't even know what kind of car would be the best for us, where to look, who to rely on or how much to pay…I was just wishing someone could come into our lives that could hear our situation and guide us through, show us where to look and advise us as to which car would be best for us.
Then while looking on the Janglo Site, I saw Hezy's write-up and couldn't believe it- the service he was offering was exactly what I had been wishing for! From the first phone call, Hezy was a pleasure to work with. He knew the right questions to ask, quickly helped us to clarify our needs, wants, and appropriate budget, suggested a few possibilities, sent us pictures of different cars for sale, and even took us to see the cars! All this with lots of patience (even a good sense of humor!), no pressure – just genuine concern to help us find the right car for us.
He was always able to make time to patiently answer our many questions and phone calls and explain the " used car world" in ways even we could understand! When we actually bought a car, he was right there to make sure the transaction went smoothly.
A couple of months later when there was a small problem with the car, he was by our side, making sure we quickly got the best service at the best price. We don't know how we could have ever navigated through the used car world if it wasn't for Hezi "holding our hands" and taking us through from the first step until even now- as we feel we can still always call him for advice…. The best genuine service in Israel - Unbelievable!!! Thank you Hezi!!
Yehuda and Leah Richter (Shomron Area)
---
Anyone who lives in Israel, or just comes to visit, knows that Israel does not boast in its customer service. In America, one enjoys being the customer. Your always right, you always look good on what your trying on, and even though it might be fake, the sales person always has a big fat smile on just for you.
In Israel, one doesn't exactly enjoy being the customer. Your always wrong, you don't look so good in what your trying on, and even though he might just be in a bad mood, the sales person is always yelling at you for something.
Hezy makes the customer feel good about buying a used car in Israel. He answers his phone if you call him (which to me is unheard of in Israel), he gives you honest advice, and he'll help you through all the Israeli mumbo jumbo that comes with buying a car. He makes you feel like a customer, which to me is a very good feeling.
Ranan Zimmerman, Jerusalem
---
To all those searching for a car in Israel, with Hezy you are in good hands.
Hezy helped me find the perfect car after I had searched and just couldn't find it. He is so chilled and flexible he took me out searching and testing on his day off; and almost the best part is his services are free.
I think everyone looking for a car should be pointed his way, he just makes everyones life a million times easier.
Lastly thank you Hezy for making my life a million times easier.
Natah Katz, Tel Aviv area
---
I urge Olim (New Immigrants) and anyone else for that matter to avail yourselves of Hezy's knowledge and services in searching for and in financing a car in Israel. Hezy, thank you for providing a beacon of honest, dedicated light during my search for a car.
Howard Klevansky, Upper Galilee
---
I am in Israel 31 years and speak Hebrew like a native. Although I have mastered the language of Hebrew, I am clueless when it comes to the language of "cars", "financing" and "insurance".
Hezy however, speaks all of the above with passion, professionalism and dedication. He bent over backwards to explain things in a manner I understood. He was patient and helpful and knew what he was talking about. I was extremely impressed with his recommendation for a car dealership that worked with me to get a good deal on the car that was best suited to my needs.
Hezy made a great "shidduch" between me and my new Peugeot and for anyone who feels overwhelmed by the thought of buying a car in Israel, Hezy is your guy.
I would wholeheartedly recommend his services to anyone in the market for a new car and a really good guy to assist them.
Karen Hirshfeld Anatot, Israel
---
"Buying a used car in Israel can be very stressful, but Hezy was great. He did all the legwork in finding cars for me to look at both in Jerusalem and Tel Aviv, made appointments for me, met me at the dealers and when I found the perfect car, he did all of the negotiating. He found the loan company for me and helped me get through all of the red tape. It was not only a pleasant experience, he got me a much better price on the car than I could have gotten myself. I highly recommend his services."
Gayla Goodman
---
When I first came across Hezy, all I knew was that I needed a car and I had no idea how the Israeli car market worked. I didn't know if it was better to buy private or from a dealer, how financing worked, if leasing was an option, or what kind of bargaining I could expect to do. This was where Hezy was essential.
He explained the process, guided me through my car search, and reallygave me the confidence to do things on my own with his backup, instead of doing everything for me and leave me feeling like I'd been handled. Hezy empowered me to take control of my car purchase.
In dealerships he and I could discuss conditions and what I could hope to get, and when I had a mechanical question about private sellers, he was there to guide me through 'checking' essential things.
Hezy did everything from start to finish. He helped me figure out what I could afford, found a variety of cars that fit what I was looking for, and most importantly - it was incredibly empowering to know that despite all of his help, his business wasn't conditional upon my buying a car, so I could really trust his advice.
Yoni H.
---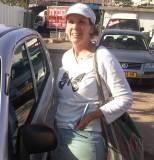 I called Hezy in desperation. Due to an injury we HAD to have an automatic ASAP. But we had no money for a down payment and no trade-in! We're self-employed so we didn't even have verifiable income!
And you know what? Hezy didn't bat an eye. He assured me it was doable and quickly found us several cars to choose from. He went with me on the test drives. He inoffensively helped me make a logical choice. He went with me to the bank to get financing. And I was driving a "new to me" car within a week! It was painless!
I can't imagine why anyone would want to buy a car any other way! Thanks again Hezy! No buyers remorse for us-we're delighted!
Nehama Bennet-Teasdale
---
Shalom
I just wanted to say a big todah rabah (thank you so very much) to Hezy for all his help with purchasing a used car in Israel. I found it so refreshing to deal with someone so consistently patient, positive and encouraging; because in my situation, I needed all the patience and encouragement I could get!
Our first attempt at buying a used car in Israel turned out to be a nightmare! You can even read about 'How NOT to buy a Used Car in Israel' on my blog, hannahnesher@wordpress.com. We bought an older model car privately through Yad Shniyah, but ended up putting 8,000 sheckels of repairs into the car in the first two months! What a deal!
I found Hezy's ad through Janglo.net, talked to him on the phone and decided to give it a try. Hezy met us, and we drove to the dealership together. He helped arrange all the financing as well and got us a good deal. We drove the old car to the dealership to trade in, but didn't want to sign on a deal before checking with some other family members so we tried to drive the old car home, but it died on the highway and we were stranded for hours! It seemed like a tsunami had hit that day! One thing after another had gone wrong. The insurance was proving to be a hassle. The tow truck never showed up that night with the car! Even the weather was stormy and pouring rain!
Hezy and Lior gave us exceptional service! Hezy returned to the dealership to wait for us to return from the highway; and Lior stayed overtime also. They did everything they could to help us. Lior even loaned us a car so that we could drive home that night, trusting us to return it.
Because of all the trouble we had the day before, I was tempted to get discouraged and give up. But Hezy encouraged me, with his cheerful optimism, to look on the bright side and give it another try. So we returned (in Lior's car), found a car we liked, and drove it home that day – under bright sunny skies! Both Hezy and Lior remained patient and helpful throughout this whole ordeal, even when we changed our minds and they had to re-do all the paperwork three times before we finally came to our final decision on which car we wanted.
I don't think I could have done this without them, and I would recommend Hezy's excellent service for anyone looking to buy a great used car and go home a happy customer.
Sincerely, Hannah Nesher P.S. Yes, the tow truck did eventually show up with the car and yes, we did get insurance. Which goes to show that things really can work out if we will just keep going and not give up.
Hannah Nesher
---
Dear Hezy,
It's quite hard to know where to begin. There is just so much to say about you as a businessman but more importantly as a person. It is Hezy, the person, who so much affected me as I began my search for a used car…the fourth time for me to date here in Israel. I had recently had an accident which left me with no car. I was determined to begin my search by asking all the relevant questions according to all things that had gone wrong with the other used cars of my past. I would leave no stone uncovered!
As I began the process of looking for a used car, I did what most people do: searched in Yad Shniyah, but with no luck. There just didn't seem to be a used car anywhere on this website that fit both my specifications and my budget. I continued looking and eventually found you. I read every part of your website (including the testimonials) and was quite impressed with your service. And am I glad I did!
In my life I have never met any car dealer who I felt I could trust in such a short amount of time. You inspire confidence! Not only did you answer ALL of my initial questions to my satisfaction but you also gave me the feeling that you were there to HELP me and would be there for me during this whole process of finding a car.
You gave me choices and options and were always upfront and honest. In the beginning I couldn't believe that you were for real. But it didn't take me long to realize that I had found a person I could trust…with a capital T.
In the end I DID find a great used car for a great price…and in record time: 8 days from my first contact until I actually bought the car. The thing that I still can't get over is the fact that I didn't have to find the car myself and ask all those same questions over and over again. I didn't have to take one car after another to have diagnostically tested. All the searching and price dealing were in your hands. You sent me photos and car specifications by email. I was free to go about my life until I made the decision to see a car that YOU had found. You even encouraged me NOT to make a hasty decision about buying, one that I might regret. I felt you were on my side the whole way.
It has been almost 2 months since I bought my Subaru Impreza 2008 and I am very satisfied with the car. I hope that this testimonial will encourage anyone looking to buy a new or used car to do so through Hezy. He is one in a million! You won't be sorry.
Dian Abrams, Private English Teacher
---
Dear Hezy,
Thank you so much for your help in purchasing my 2007 Hyundai Getz. While buying a car in Israel was a daunting and very confusing task, with your help, I was able to buy the car that perfectly fit my needs. I am a Hebrew speaker and I am usually quite adept at navigating the various bureaucratic systems in Israel, but buying a car is something that I could not have done without your help. Not only that, but you explained the entire car purchasing process to me and helped me guided me through every step of the way. As you know, using your connections, I secured my current car at a very reasonable price and after 2 months, I am happy to tell you that the car drives great and I am very happy with my purchase. I would not have been able to do all of this without your help and I very much appreciate it. I hope that you are able to continue providing this service to other English speaking olim!
Again, many thanks,
Jonathan Madoff
---
Hezy made the entire car buying experience a pleasure. From finding the car to insurance and finance Hezy was there every step of the way insuring we got the best deal on everything. I wouldn't buy a used car without him.
Moshe Goldberg
---
Hi Hezy,
We needed a car, and we needed it quick. You made the buying experience much more relaxed and enjoyable. buying a car is a stressful experience, but It's a little overwhelming when you are not familiar with the system, and have to do it for the first time. Your knowledge and patience made the difference and took the pressure off.
We now have a beautiful car that was also economical and financed. I will definitely let all my friends know of your services.
Yaron Mayer www.bagav.co.il
---
"As English-speaking olim, we found Hezy's assistance in purchasing a used car in Israel invaluable. Hezy is very knowledgeable of the used and new car business in Israel and assisted us in locating the car we wanted at an affordable price and trade our used car at a reasonable price. I recommend Hezy highly.
Mery & Bryan Clausen
---
Thank you, Hezy... you're service was great and a big help to us... I didn't think that financing a car here could be so easy and reasonable. I will be referring you to my fellow transplants! And I loved your story:-) Yaron will follow up with a photo, etc.
Take care,
Lior Mayer, CNM Homebirth, Well Woman Care & Fertility Services
---
Hezy,
Just wanted to take a minute to let you know how much I appreciate the way you handled the transfer of my auto. I know there were a number of things that were not normal in my circumstance and could have caused the deal not to go through, but you didn't let them stop the transaction. I kept thinking you were going to get frustrated and give up, but you didn't seem to flinch and maintained a very professional, service-oriented attitude. You truly made me feel like you were on my side, in order for it to work out to my best interest. In the car business, there is no question; you definitely stand out from the rest! I don't have to think twice about who I will use the next time I am in need of a vehicle. Feel free to use me as a reference for anyone who needs to buy or sell a vehicle.
Amichai Stevens from Karmiel
---
Hi Hezy,How are you doing? How's business?
I don't believe it's already been six months; the car is GREAT. We both love driving it. We have been back and forth to Jerusalem at least twice a month and a long trip all over the Golan. It's certainly the best car we have ever had next to my ' 66 Mustang. We did a 100.000km service a couple of months back and had the timing chain replaced.
Good to hear from you, Have a good Pesach.
Solly and Carol Ostroff
---
Dear Hezy,
Adam and I want to thank you for your assistance in helping us buy our first car through a dealer in Israel. We truly appreciate your honesty and your looking out for our interest in purchasing a car. The fact that you speak fluent English was a tremendous help. Thank you very much for your invaluable assistance.
Penina and Adam Neustadter
---
"I've done business with Hezy and have no hesitation recommending him to others. He knows cars and is passionate about financing them, always protecting his clients. He's straightforward and honest (which is a rarity in his field of work). I would use his services anytime.
Ruvane Bernstein techno-laser.com
---
Dear Hezy
I am sorry for the delay in making contact. I want to thank you for your help in sourcing a car for me. It gave me much confidence and I will be happy to recommend your services to others. With very best wishes and appreciation
Rabbi Martin van den Bergh
---
Dear Hezy
A million thanks in helping me find a car at the right price. More important you put me in touch with a decent fair company. Your help wont be forgotten.
Thank you so much you are the best
Michael Grunsfeld from Jerusalem Area
---
Dear Hezy,
We wanted to thank you for helping us get an excellent car at an excellent price. Having done our homework about the used car market, we contacted you with a pretty clear idea of what we wanted. We found you to be honest, warm and patient. Dealing with you throughout the process was a pleasure. We're thrilled with our car and will certainly recommend you highly to our friends.
Beth and Kenneth Mischel