Used Car Leases in Israel
A used car lease is an advanced and affordable alternative to financing and new car leasing. Now available for English speaking persons living in Israel.
Used car lease payments as low as 460 per month including VAT.  All cars have 1 year 15k km limited warranties, some have 2 years 30k km. Ask us for pricing on specific models by completing the form at the bottom of the page.   
American Style Closed End Lease
"American style closed end lease" which designates it as a contract with no obligation at the end, is a valuable financing tool for today's savvy consumers. 
Though you may exercise your option to purchase by cash or finance at the end of the used car lease contract, you can also opt to do nothing; just return the car.  This used car lease program is exactly the same as the new car lease program. All the same safeguards are present: buying and the dreaded selling processes are terminated, and you have protection from asset depreciation due to unpredictable markets. 
A Used Car Lease is Superior to Financing
Here's why.
Lower monthly payments – 16 to 25% less per month – reason You're not paying for the whole car only the portion that you will use. 
Lower finance costs – in an effort to lower monthly payments many turn to used cars over new cars but fail to understand if they use financing they are increasing their financing costs by 40% 
Low up-front cost – used cars are a flat ₪ 6500 down not like financing down payment requirements which range from 10 to 20% of the cars cost. 
No possibility negative equity – since you are not buying only using you cannot lose money on the depreciation values.
Short commitments - 24 months - think of it like a 2-year test drive.  At the end of the lease contract if you like the car you can buy it for its future reduced value minus a nice discount.  Benefit at that future time you will know the car thoroughly.   
No buying and selling – the buying is straight forward, shop around compare prices. Selling however can be much more time consuming and frustrating  
Easy qualification – even if a new immigrant chances are you can be approved more easily for a lease than you can a finance, because, you are not borrowing money you are being given the ability to use a vehicle as your own for a short period of time 
2018 Fall Specials
₪ 6500 minimum down payment
Economy Class
2015/2016 Nissan Micra

1.2 liter automatic
2015/2016 KIA Picanto LX

1.25 liter automatic
2014/2015 Mazda 2

1.5 liter automatic
2015 Suzuki Splash

1.25 Liter automatic
2013 - 2015 Opel Corsa

1.4 liter automatic
2014/2015 Hyundai i20

1.4 liter automatic

Small Family Class
2014 - 2016 Toyota Auris 

1.6 liter Hybrid automatic 
2015/2016 Hyundai i25 

1.4 & 1.6 liter automatic
2015/2016 KIA Rio

1.4 liter automatic 
2015/2016 Renault Clio

1.2 liter Turbo automatic

Family Class
2014 Hyundai i30

1.6 liter automatic
2013 - 2015 Hyundai i30 CW

1.6 liter automatic

2014 - 2016 Hyundai i35 

1.6 liter automatic
2014 - 2016 KIA Forte

1.6 liter automatic
2014/2015 KIA Ceed Estate

1.6 liter automatic

2013 - 2014 Opel Berlina

1.4 liter automatic

2014 - 2016 Renault Fluence
2 Year 30k km Warranty
diesel models 2 free oil services

1.6 liter benzine automatic

1.5 liter diesel automatic



2014 - 2016 Toyota Corolla

1.6 liter automatic

SUV Class
2014/2015 Nissan Juke

1.6 liter automatic

2015/2016 Nissan Qashqai

1.6 & 2.0 liter automatic

7 Passenger Class
| | |
| --- | --- |
| 2014 - 2017 Assorted Models | |

Verso |Outlander | Lodgy |Prius plus |Grand Scenic |Picasso C4 | Mazda 5
Call to check availability
Manager Class
2013 Renault Latitude

2.0 liter diesel automatic
2013/2014 Skoda Superb

1.8 liter automatic
More Used Car Lease Models at Special Prices to Be Announced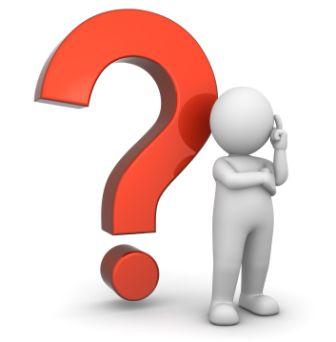 ---
Many Cars to Choose From
Contracts
These affordable used car lease 24 month contracts have yearly allowances of 20,000 km per year 40,000 overall, and carry limited warranties (components and time/km).  These are personal lease contracts so you will be responsible for annual registration, maintenance (oil changes etc.), and insurance costs.
NOTE: If you are not sure why a closed end, no end of contract obligation is so important, please take a minute visit the link to understand how this differs from popular "lease" contracts offered in Israel today.
To return to main leasing page use this link, or if you want to explore other options please use the navigation bar at the top of the page.